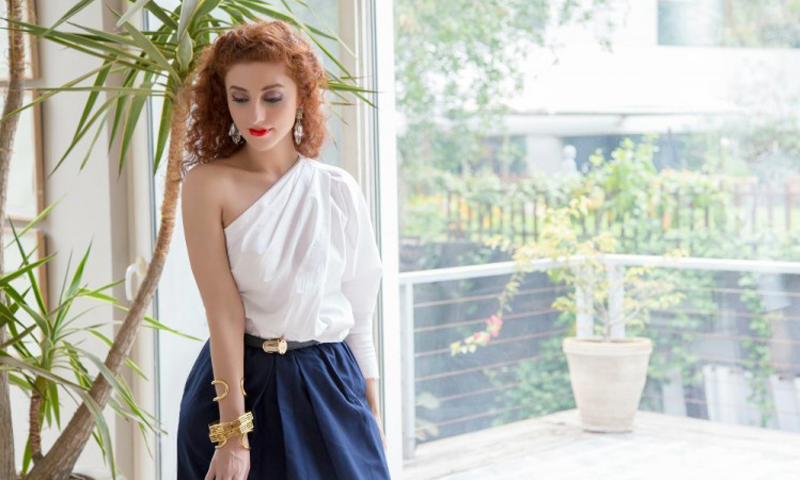 ---
Faryal's role at MUSE includes Director and Artistic Director where she contributes in areas of business and artistic aspect of the luxury brand and furthered the company's sophisticated high-end image. Driven by a single-minded love for fashion and clothes that live and move, Faryal Aftab Khan creates pieces for a woman who loves luxury and glamour. Faryal talks to TEdit about all things fashion and what gives her creative high.
What is your idea of style?
My idea of style is being glamorous but in a cool way. Effort without effort.
What turns you on creatively?
The work of other brilliant design houses, nature, architecture, cars, planes. Everything turns me on creatively. Beautiful people.
How would you describe your personal style?
My style is a lot of gold colour, sparkle, beautiful shoes, and layering accessories.
What are the three signs of beauty for you in a woman?
Physical signs - Hands and feet, hair and amazing hygiene. Body also.
What are the few poignant childhood memories that shaped you?
My mother's French hand embroideries, my trips to Europe, my school and friends in Colombo, and the first Vogue and Seventeen magazines.
Are you ever envious of another designer's success?
No. I'm always curious about someone's success. I like to think about the road they take to get to a good place and try to adopt the same winning techniques. I'm in love with many many European designers.
What gratifies you the most?
A good design, good sales, a trip to Paris, shopping, good food and good films.
Your favourite time of the day?
Breakfast.
Three things no one knows about you?
I'm very emotional. Everything intense moves me. I enjoy murder documentaries, cooking and travel shows, foreign films. I hardly get angry.
Three hidden talents?
Acting. Cooking sometimes.
Three most significant things in your life?
Family, Fashion and my second home, Paris.
Your favourite holiday destination?
Paris and Rome
Your favourite perfume?
Diorissimo by Dior.
A style icon you would love to dress?
Penelope Cruiz - Natalia Vodianova - Amina Muaddi (I don't love her shoes though)
A star you would love to dress?
Rihanna, Dua Lipa, Drake.
An international celebrity you would love to dress?
Dua Lipa.
Your three favourite designers?
Chanel, Dior, Ysl.
Your three favourite TV shows?
Murder documentaries ( so many )
Anothony Bourdain
WildLife documentaries ( so many )
COMMENTS
Comments are moderated and generally will be posted if they are on-topic and not abusive.
For more information, please see our Comments FAQ