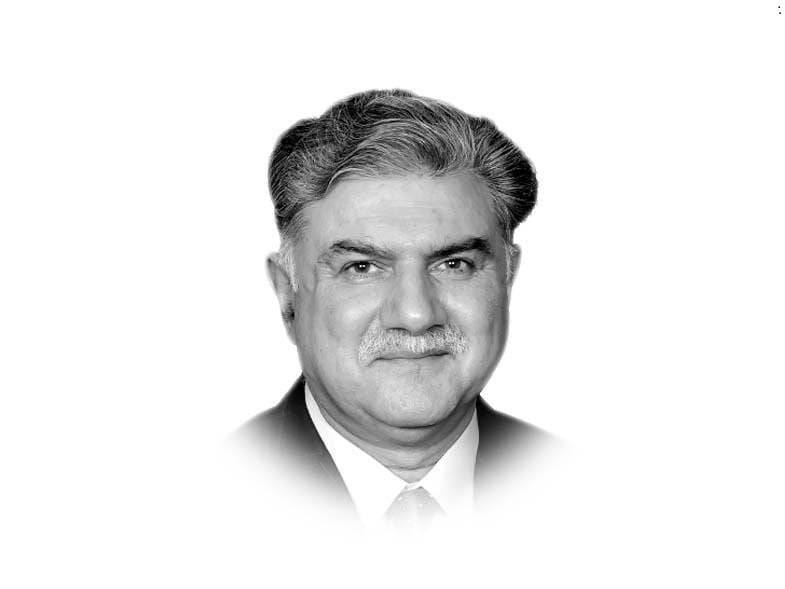 ---
We continue to explore the reasons behind the collapse of Afghan National Defence and Security Forces (ANDSF) in August 2022, as dilated in February 2023 report by SIGAR (Special Inspector General for Afghanistan Reconstruction), a US government entity.
The US war in Afghanistan was the longest conflict that 'spanned four presidents (two Republicans, two Democrats), 10 ambassadors, seven State and eight Secretaries of Defense, 12 Combined Security Transition Command — Afghanistan (CSTC-A) commanders, eight US Central Command (CENTCOM) commanders and 18 US/Coalition (ISAF/Resolute Support) commanders.' Such consistent turnovers over two decades created political expediencies and resulted in 'politically driven timelines on critical security sector tasks'.
SIGAR Report identifies eight intertwined 'Systemic Factors' responsible for ANDSF's collapse. These include US/Coalition's unrealistic time allocation and expectations for raising ANDSF; division of responsibility among different countries affecting synergy; poor quality of trainers and advisers; lack of interagency oversight and assessment criterion; corruption in Afghan government and military under US/NATO watch; inconsistency in the US training, logistics and weapons procurement policies; ethnically imbalanced recruitment policies by Tajik/Northern Alliance-dominated ANDSF leadership during initial years excluding majority Pashtuns; and failure to develop an effective police force (ANP) to complement the ANDSF.
First, time scaling ANDSF. The US/NATO never allowed the time required for building Afghanistan's Security Sector due to political expediencies and tendency by military (USMIL)/trainers to 'show' progress by resorting to quick fixes. The US/NATO had credit-taking propensities, disregarding cultural sensitivities and were indifferent to the 'relative' illiteracy among Afghans. They were keener to hand over security to ANDSF as per arbitrary calendar-based timelines in order to get out of Afghanistan, due to unpopularity of Afghanistan mission and domestic politics. These and other factors worked in unison.
America faced a dilemma — either to 'show progress' under overwhelming political pressure, by focusing on short-term achievements and accelerate raising and training; or take the time needed to work through Afghan state and society to ensure sustainable development of ANDSF institutions and infrastructure. They mostly resorted to short-term achievements resorting to arbitrary and mostly unrealistic timelines, ignoring complexity of the task. Raising an Army/Police from scratch, following models alien to Afghanistan, was a generational process for which the US did not have or wanted to have the needed patience, resources and willingness. Throwing money at the problem only aggravated it.
The US domestic compulsions 'turned the 20-year reconstruction into ten 2-year efforts', where the USMIL never resolved the paradox of 'imminent departure' or 'permanent presence'. This led to a 'counterproductive cycle: Short-term goals generated short timelines, which created new problems, which were then addressed by more short-term goals.' And when that approach failed, the US 'resorted to the ultimate quick fix: the immediate withdrawal of all troops. Even Gen Mattis, Commander CENTCOM (2010-2013) and later Secretary Defense (2017-2018) wondered about the "lack of political clarity" regarding military presence, funding certainty and the 'ends, ways, and means.'
American planning was always with one foot out of the door. Immediately after occupying Afghanistan, long-term reconstruction was never a priority. Bush Administration abhorred nation-building. Emphasis was on 'basic food, medicine, and education programs'. Focus remained on a 'limited counterterrorism mission'. So, Afghanistan was to have a small, light infantry force, rapidly deployable for maintaining internal peace. It was to comprise one central army corps with limited combat power to secure October 2004 presidential elections and enable the US withdrawal from Afghanistan by end 2004. The Corps was to be reliant upon the US/international forces for air support and other advanced capabilities.
This initial construct came under revision in 2006, forced by a resurgent Taliban, Karzai's weak and corrupt central government and the increasingly disorganised international reconstruction effort. Despite spike in funding, between 2002 and 2005, the focus remained on short-term gains and shortcuts ignoring capacity building within the Afghan government. Overly optimistic ANDSF milestones resulted in 'misguided and unrealistic timelines'. For example, CSTC-A Campaign Plan (2006) expected ANDSF to assume security responsibility by 2009, in just three years, assuming to have built and developed ministerial institutional capabilities, and having raised and developed field forces. It was unrealistic tasking flowing from incorrect assessments. Foreign forces were to begin withdrawing as early as 2006, completing pull-out between 2011 and 2012.
Then came Obama era 2009 Afghan War Strategic Review, resulting in an 18-month counterinsurgency effort and military-civilian surge. Obama claimed having consulted Secretary of Defense, Chairman Joint Chiefs of Staff, and field commanders for this. However, General Petraeus, the then Commander CENTCOM, denied such consultations. President Obama continued his emphasis on condensed withdrawal timeline, bringing it even closer by two years to summer 2011. Later in 2010, however, he was compelled by worsening security situation to push the withdrawal deadline to 2014 (beginning 2011).
This specific exit timeline ushered an urgency to stabilise Afghanistan, defeat the resurgent Taliban, and transition security to ANDSF. USMIL was caught between speedy raising (and training) of ANDSF and an impending withdrawal. Rosy assessments about ANDSF capabilities meanwhile continued. General Joseph Dunford informed US Senate Armed Services Committee in April 2013 that Afghan security forces were 'leading 80 percent conventional operations having secured over 87 percent Afghan population.' In March 2014, he confessed before the same committee that Afghan security would deteriorate as soon as coalition troops withdrew, and that pace of such deterioration only was arguable.
By 2015, foreign advisers were retained at ANDSF Corps and above levels. Lower formations and units had no dedicated advisers they had grown dependent upon. Degradation in consequent combat performance forced USMIL to attend to immediate combat needs, rather than ANDSF sustainment and professionalisation. This, in turn, deepened ANDSF reliance on foreign forces. Acknowledging deteriorating security conditions, President Obama was forced to change timelines two more times, first to end 2015 and then to end 2016. He finally deferred withdrawal decision to the incoming Trump Administration.
Under Trump Administration, the US, implemented a new South Asia Strategy, negotiated an exit deal with the Taliban (2020) and left. Trump had made Afghanistan withdrawal a pledge during 2016 election campaign, calling the war 'a complete waste', Although in 2017 his national security team briefly prevailed on him allowing a modest troops' increase to support ANDSF.
Despite wowing to link withdrawal to conditions on ground and not calendar, President Trump acted differently. Doha Agreement in 2020 sealed the calendar, committing the US to pull out all troops and contractors by June 2014 (within 14 months).
Published in The Express Tribune, June 15th, 2023.
Like Opinion & Editorial on Facebook, follow @ETOpEd on Twitter to receive all updates on all our daily pieces.
COMMENTS
Comments are moderated and generally will be posted if they are on-topic and not abusive.
For more information, please see our Comments FAQ